To view your bookings as a vendor or screen provider, you must access the "Vendor Dashboard".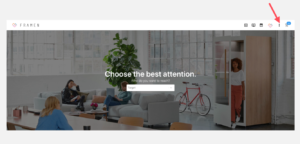 Once you are logged into our platform on app.framen.io you will find the "Vendor Dashboard" at the top right next to the shopping cart symbol. All you have to do is select "Vendor" from the options.
Here you can now look into yourListings,Bookings and Invoices Click on the individual terms to get more information about these areas of the dashboard.
Do you have any further questions?
Do not hesitate to turn to one of our experts at info@framen.io or call us at +49 (69)-2713-6789-0 . Alternatively you can click here to arrange a free consultation appointment.