To make your playlists collaborative, you have several options. In the first step go to your playlists. Now follow the third icon from the right above your advertising content: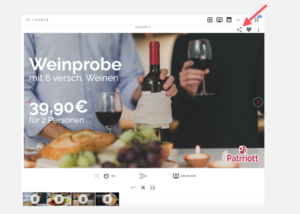 Share (for Event Mode, see below)
One way is to add another collaborator to your playlist that already has a profile on FRAMEN. As soon as you click on the "ADD" button, you will be asked for a User-ID. To know how to find out your User-ID, click here.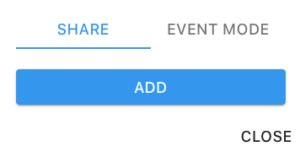 Before you finally share your playlist, you can define the rights of the second person. If you want the second person to be able to edit the playlist, you have to set the playlist to "editable". You can also revoke these rights at any time.

The shared playlist is now made available to the second person below his own playlists under the name "shared playlists".
2. Event Mode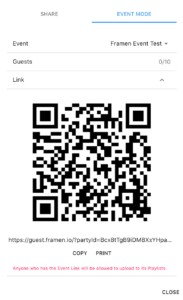 Besides sharing your playlist with one person, you can also shareit with as many others as you like. For this we have developed the Event Mode.
In the first step you can create an event: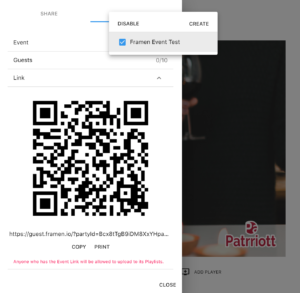 With your Basic Account you are bound to certain limits, which you can only exceed by upgrading.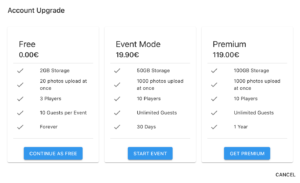 With the help of the QR code or link, guests can now add content to the playlist themselves. Hotels are one of our main users for this feature.
Do you have any further questions?
Do not hesitate to turn to one of our experts at info@framen.io or call us at +49 (69)-2713-6789-0 . Alternatively you can click here to arrange a free consultation appointment.