You are charged once your ad is broadcasted at one of our locations. So feel free to test out our booking process in the Web-App and fill your shopping cart. For an overview you can also download a CSV with your shopping cart, containing all information about the location, working days/hours, resolution, size, Loop, target group, daily/weekly impressions and CPD.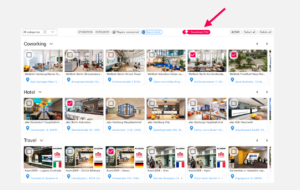 If you stumble across any questions during the booking process, we will be happy to provide you with a free quote as an alternative. Please contact one of our experts by e-mail or let them guide you through the booking process on the phone.
Do you have any further questions?
Do not hesitate to turn to one of our experts at info@framen.io or call us at +49 (69)-2713-6789-0 . Alternatively you can click here to arrange a free consultation appointment.