To go to your profile, simply click on your profile picture icon, which is marked with an arrow here - there you will find all your playlists.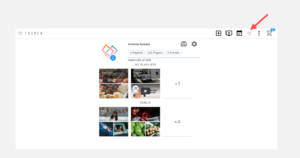 To manage your playlists you have 2 options by clicking on the 3 dots in the top right corner.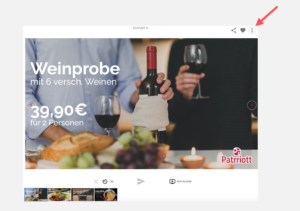 Here you can either manage your content, where you can delete, arrange & add content or delete, rename or publish the entire playlist.

When you are finished editing, you can save your progress, undo your last change or discard all your changes.
By clicking on the heart icon, this playlist will be added to your favourites, which can make your later search easier.

This icon allows you to share your playlist with others. To find out more about that, click here.
You will also find other icons below your advertising content.

 If you select this setting, your content will be arranged in shuffle mode. This means that no order is defined.

Under this icon you can not only set the preferred length you want for your individual advertising sequences, but also define specific intervals.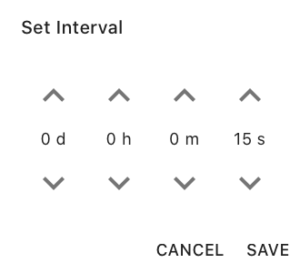 Here you have the possibility to connect your own screen to run your playlist on. If you are only interested in having your advertising content played in other locations, this icon is not interesting for you.
Do you have any further questions?
Do not hesitate to turn to one of our experts at info@framen.io or call us at +49 (69)-2713-6789-0 . Alternatively you can click here to arrange a free consultation appointment.