Registration is very simple via our Website or directly here.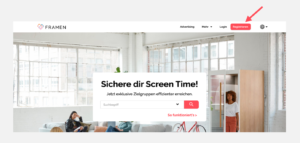 After entering your information you will receive an email from us and start immediately!
Do you have any further questions?
Do not hesitate to turn to one of our experts at info@framen.io or call us at +49 (69)-2713-6789-0 . Alternatively you can click here to arrange a free consultation appointment.