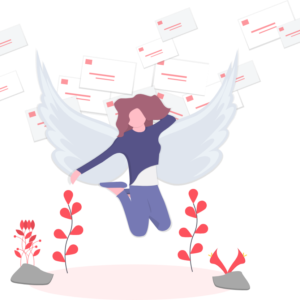 Foreword
FRAMEN means well.
We at FRAMEN take your privacy to heart. Therefore we always treat your personal data responsibly and with respect for your privacy. This privacy policy explains how your personal information is collected and processed when you use FRAMEN GmbH's services. It also describes your rights and how you can exercise them.
Since our privacy policy covers the processing of personal data of all our services in full, it is important that you read it before using our services. Read more about the Data Protection & Privacy
1. Scope
The following terms of use govern the relationship between FRAMEN GmbH, Taunusanlage 8, 60329 Frankfurt/Main ("Provider", "our") and the users of the FRAMEN Photo Streaming Platform ("Platform").
The platform is a network accessible via the websites https://myframen.com, https://framen.io, https://framen.tv, their subdomains on the Internet or via the mobile applications of the FRAMEN Photo App and FRAMEN Play App in the Google Play and Apple AppStore. The purpose of the platform is to discover, create, upload or share photo playlists with other users. This includes in particular information as well as contact and device information.
"User" in the sense of these Terms of Use means all registered users or users directly "logged in" via link (e.g. QR Code) via (temporary) access token entering users who have been invited to the platform registered users. A use of the platform without prior registration is not possible. Our platform may only be used by users with good intentions, an exclusion by FRAMEN can be made at any time without notice, in case of immoral use.
2. Admission and access
Prerequisite for the use of the platform is a registration of the user on the platform. The details, e-mail address, user name and passwords provided by the User in the course of registration may be freely chosen and correct. In addition, the User must assign a password to himself. There is no legal claim to admission to the platform. We can therefore refuse to accept the offer embodied in the registration form without giving reasons.
After the user has sent the registration form, he is directly admitted to the platform without confirmation.
The platform is accessed by entering the user's personal access data in the login form. A password can be reset if the user so requests and agrees that the platform will send him a new password by e-mail.
The user is obliged to keep the access data, especially the password, safe from access by third parties. It is not permitted to pass on this data to third parties. This also applies to family members and colleagues. The User undertakes to keep all access data, in particular the password, secret at all times and to prevent unauthorised use of the Platform by third parties. Sharing the account with several users is technically possible.
The user must inform us immediately if he/she knows or suspects possible misuse of the access data. In this case we have the right to block any access of the user to the platform. The user shall be liable for all consequences of misuse of the access data by third parties, unless he is not responsible for the unauthorised use.
 
3. Our services
We make the platform available to the user in order to be able to use his own photos or moving images/ videos and to get in contact with other users of the platform. It is exclusively a contact and information platform. The platform contains the following functions:

Registration: The registration function is described in section 2 of these terms of use.
User profile: After registering on the platform, including the assignment of a password and the creation of the basic profile, the user can log in at any time and adapt his user profile or extend it by entering his user name, password and profile picture. The information provided by the User in his user profile must be correct and complete. Each user profile has the following sections:

Home: Newsfeed of selected picture series.
Search: In the category "Search" you can search for further picture series with English keywords.

Gallery: Users can select images from your Gallery / folder structure of the respective device and create a playlist
Camera: Image recordings can be created directly in the mobile application and assigned to a playlist
Images can be edited or filtered
Playlists can be created, renamed, edited and deleted
The images are uploaded to our cloud service provider.
The Platform has a complaints function through which the User can submit any complaints about other Users, content and offers to the Platform Manager by e-mail.

Users with the following roles participate in the platform:

The Platform Manager is one of our employees who is responsible for managing the users and content on the platform. The Platform Manager checks the knowledge and articles on the Platform that he himself considers relevant, as well as those posted by consultants or service providers. The Platform Manager will deal with any complaints submitted by Users via e-mail. The Platform Manager may also create and publish events and articles.
Business customers can read and "link" articles. In addition, business customers can create their own projects and invite other users to do so via a button in the Venture Overview (see section 3.1 (b) (iii). Business customers can be invited to projects of other business customers.
Consultants can invite business partners to participate on the platform in a personal customer meeting in advance outside the platform. Consultants can participate in discussions and contribute their knowledge to the projects to which they have been invited by customers.
Service providers can post articles and contributions themselves and display them on the dashboard for users. These entries are checked by the Community Manager after publication. Service providers can also write offers and post them on the platform. Service providers can discuss in the projects to which they have been invited by business customers and also post their offers in the projects/chats. Service providers cannot start their own projects or invite to chats.

 
4. Rights to content
The user grants us a simple, transferable and permanent right to use the content provided ("user content") in his own name and in the name of his company. The user is responsible for ensuring that he has sufficient power of representation in the internal relationship between him and his company.
We grant the User's company a simple, non-transferable, permanent right of use to the information provided via the Platform that is not User Content ("Provider Content"), whereby the User and the User's company are entitled to permanently store, copy and further process the Provider Content on the respective device.
The platform may only be used within the framework of the legal provisions, in particular the applicable data protection regulations, and only during the term of the contract. Neither the User nor his company are entitled to reproduce, distribute, present, make publicly accessible or send provider content outside the scope of what is permitted under Section 4.2 of these Terms of Use.
 
5. Duties of the user
The user undertakes not to misuse the platform, but only to use it within the scope of its intended purpose (5.4).
We reserve the right to change or remove data of users in whole or in part if they contradict the purpose of the platform or applicable law. Reference is made to the virtual householder's rights.
Activities of the user which are aimed at disrupting the platform or preventing, complicating or delaying its use are prohibited and can be prosecuted under criminal and civil law.
The user is obliged,

to provide only true and non-misleading information and to use his real name and no pseudonyms or stage names;
to use as profile picture in the user profile only such a photo on which the user is clearly and distinctly recognizable. The User shall ensure that the public reproduction of the profile photo submitted by him/her on the Platform is permitted under applicable law. The use of photos or illustrations of other or non-existent persons or other beings (animals, fantasy creatures etc.) or logos as profile pictures is not permitted.
to provide truthful information about his company, his skills and previous experience
to observe applicable law and all rights of third parties when using the platform and the contents on the platform. In particular, the User is prohibited from the following:

Use of insulting or defamatory content, regardless of whether this content affects other users, our employees or other persons or companies
Use of pornographic, violence-glorifying, abusive, immoral or youth protection laws violating content or advertising, offering and/or distribution of pornographic, violence-glorifying, abusive, racist, inflammatory, immoral or youth protection laws violating goods or services
unreasonable harassment of other users, especially through spam;
Use of content protected by law (e.g. by copyright, trademark, patent, design or utility model law) without being entitled to do so, or advertising, offering and/or distributing goods or services protected by law, also without being entitled to do so
engaging in or promoting anti-competitive activities, including progressive customer acquisition (such as chain, snowball or pyramid schemes)
disrupting the normal flow of conversations on the Platform, including negatively marked dialogues on the Platform or other actions that negatively affect other users of the Platform; or
Publication or distribution of any kind of malicious software, including viruses, spyware, Trojans, Easter eggs, or any other form of program code

 
6. Term of contract / Termination
The contract of use begins with the registration of the user on the platform.
The contract of use can be terminated by both parties at any time without giving reasons. A termination is deemed to have been made if the user requests the deletion of his account or user profile from us. In the event of termination, the registration including the user profile of the User expires and the User loses the right to access the Platform and its contents.
We reserve the right to temporarily or permanently block and/or withdraw the user's access in the event of violations of these terms of use without giving reasons and to terminate the contract of use extraordinarily. This applies in particular if the user

provides false information during registration, and/or
passes on the access data, in particular the password, without authorisation.

Defect rights and liability, data backup

We assume no guarantee or liability that the platform is available around the clock. This applies in particular in the event that the platform becomes inoperable due to external attacks.
The contents of the platform serve the user for information and to support his independent work processes. In no way does the platform or the information retrievable via the platform replace an accurate, independent and case-related review by the respective user. We expressly point out that the User may make selection or input errors when using the platform, which may lead to false and incorrect results. Similarly, programming errors not previously known to us could lead to incorrect output.
Our liability for material and legal defects of the information accessible via the platform is limited to the liability for fraudulently concealed defects.
In addition, we shall only be liable for intent and gross negligence. This does not apply in cases of mandatory statutory liability, in particular under the Product Liability Act.
The user is obliged to take appropriate measures to prevent and reduce damage. In particular, the user must make backup copies, if necessary. The user must check the information to see whether it is suitable for the intended use in the specific situation. Failure to comply with these obligations shall be deemed contributory negligence.

Amendment of the terms of use

The user will be notified of any changes to these terms of use by e-mail. The notification of changes shall be deemed received no later than three days after sending it to the last known e-mail address. If the user does not object to such changes within four weeks of receipt of the notification, the changes shall be deemed to have been agreed. The objection must be made in text form. We shall expressly draw the user's attention to the right of objection and the consequences of silence.
If the user objects, both parties have the right to terminate the contract of use with immediate effect by giving notice. In this case, the user must terminate the use of the services immediately.

Final provisions

The User Agreement including these Terms of Use constitutes the entire agreement of the parties with respect to the subject matter hereof and supersedes all prior written or oral agreements of the parties with respect to the subject matter hereof. Terms and conditions of the user or the user's company, including those contained in offers, acceptances, letters of confirmation or other communications with the user, shall not apply, even if we have not expressly objected to them.
All changes and amendments to the contract of use as well as the notifications required within the scope of its implementation must be made in writing to be effective. The written form requirement can only be waived in writing.
The contract of use is subject to German law.
If the user is a merchant, legal entity under public law or a special fund under public law, the exclusive place of jurisdiction for all legal disputes arising from or in connection with this contract shall be Frankfurt/Main. However, we are entitled to sue the user as well as the user's company at any other legal place of jurisdiction.
Should any provision of the User Agreement or these Terms of Use be invalid or unenforceable or contain a loophole, this shall not affect the validity and enforceability of the remaining provisions.

 
Footnotes
1 [General note B&M: The individual clauses of the terms of use are general terms and conditions in the sense of § 305 ff. BGB (GERMAN CIVIL CODE). There is therefore a risk that individual clauses may be declared invalid. This risk exists in particular if a clause unreasonably disadvantages the contractual partner or if a clause is not clear and comprehensible. In this document, this applies above all with regard to clause 7. If a clause is invalid, the content of the contract is governed by the statutory provisions. In addition, there is a risk that other companies may bring injunctive relief against FRAMEN GmbH for the use of invalid standard contractual clauses].

2 [B&M's note: We recommend that the use of the telephone number for validation purposes in the registration process be explicitly mentioned].

3 [B&M note: We assume that the platform is not designed for electronic conclusion of contracts. If it is, further information on the conclusion of the contracts concluded between the service provider and the business customer must be included].

4 [B&M note: We assume that the service providers do not wish to make binding offers (as they may have to check availability first) and that the conclusion of a contract - if it is concluded at all via the platform - will at best be achieved through individual communication].

5 [B&M note: We have included the upload function as a service obligation on the part of FRAMEN GmbH/essential component of the platform. In this case, we consider it to be justifiable not to obtain consent under data protection law. However, if FRAMEN GmbH does not wish to commit itself to this service, consent must be obtained. In order to grant voluntary consent, this would require participation in the platform even without the upload function. Please let us know if you would like to obtain consent after all, as in this case we will also have to adapt the data protection declaration [German].

You have the right to know which data you are processing. Please contact us under "Contact" on the platform in the menu. To avoid misuse, you will receive the information in writing. You also have the right to request the correction or, if necessary, the completion of the incorrect personal data concerning you. Please contact us under "Contact" and let us know which data is incorrect and which you would like to have corrected. You can correct your password and user profile information by changing it in your user profile. You also have the option to have the registration and user profile information deleted if you no longer wish to use the Service. Please contact us under "Contact". You also have the right to request that the processing be restricted if you (i) refuse to allow the accuracy of your personal data, (ii) the processing is unlawful and you refuse to have it deleted and instead request the restriction of your personal data; the personal data is no longer required, but you need the personal data to assert, exercise or defend legal claims. You also have the right to receive personal data concerning you provided by you in a structured, common and machine-readable format and to transfer the personal data directly to another responsible party. The above law applies.

3 [Anmerkung B&M: siehe Fußnote #1 oben]
4 Ab 25. Mai 2018 Art. 6 (1) b) DSGVO. [Anmerkung B&M: siehe Fußnote #2 oben]
5 Ab 25. Mai 2018 Art. 6 (1) b) DSGVO. [Anmerkung B&M: siehe Fußnote #2 oben]
6 Ab 25. Mai 2018 Art. 6 (1) f) DSGVO. [Anmerkung B&M: siehe Fußnote #2 oben]
7 Ab 25. Mai 2018 Art. 6 (1) b) DSGVO. [Anmerkung B&M: siehe Fußnote #2 oben]
8 Zur Zeit Amazon Web Services Inc. 410 Terry Avenue North, Seattle, WA 98109-5210, USA.

Location related information. Information about your geographic location.
The platform is hosted by a service provider [8].

These terms of use were last updated on August 12, 2019.