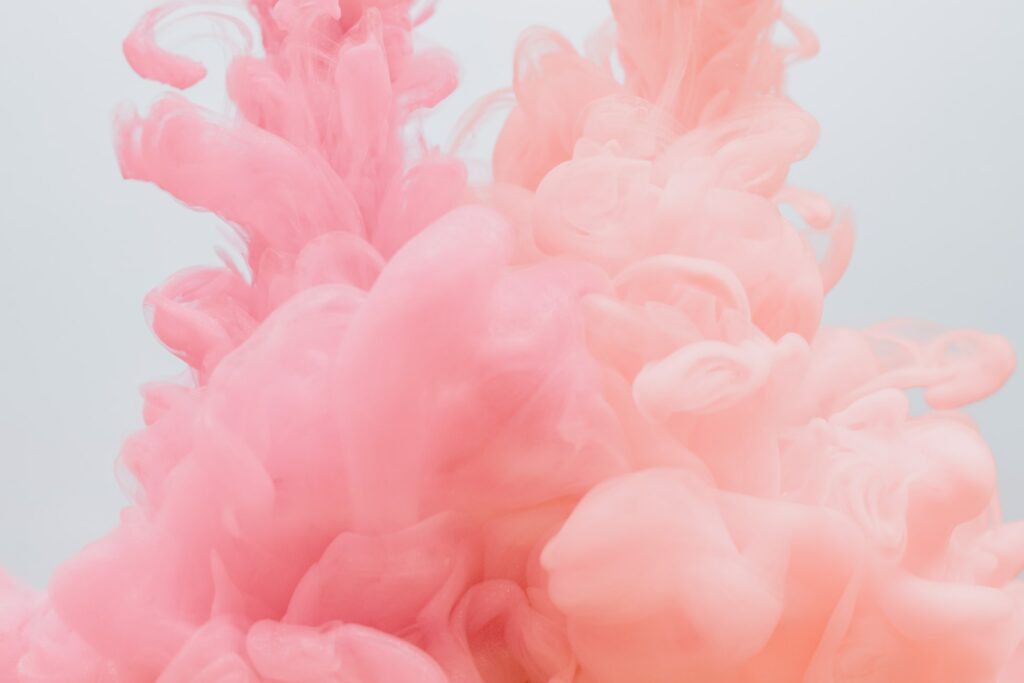 Mastering Brand Experience
Thanks to Live Marketing: Shift from POS to Point of Experience
With increasing online sales, the concept of the traditional, pure point of sales (POS) in the city is losing its appeal. However, this should not be seen as the end of the retail trade, but much more as a change in the classic POS: with the help of live marketing, products that are difficult to explain can be brought closer to the consumer, and above all, an experience can be created. By experiencing a product by touching, smelling, tasting or hearing it, we remember it longer and the probability of a purchase increases. Read here how Framen helps you!
Target group specific, improved customer experience
Forbes Magazin sees improved customer experience as one of the three main focuses in the future of shopping. First, customers want to be addressed personally and companies need to do relationship management in a transparent way to convince customers that brands are really interested in you as a person. This clearly shows that the times of mass appeal are over and brands should focus on a personalized, customer-specific sales strategy , to be successful in the future. 
Brand placement in the right context strengthens authenticity
Secondly, experience plays a major role, especially for the younger generations up to around 39 years of age: a product is not necessarily perceived on the classic sales shelf or in a brochure, but through the experience. This can also be in combination with other products, as for example the cooperation between GoPro and Red Bull shows. Both embody a spectacular experience and the feeling of adventure, fearlessness and extreme situations. A product does not have to be placed in the spotlight in a very conspicuous way - product placements and sponsorships create authenticity and can have a stronger impact than we often think.Bahlsen has managed to achieve an advertising impact of 96.8% with the help of product placement in the reality show Jungle Camp. 
Spaces offer context for experience

Some brands are already trying their hand in this world. Mercedes Benz is taking a big step in the right direction with the MeConvention, an exclusive event with over 2,200 people. It is an annual meeting under the motto #createthenew, a future laboratory where knowledgeable, interested, critical and committed personalities from all over the world talk about our society, economy and our planet. The meConvention does not only focus on talking about these important topics, but to become involved and active and thus bring our desired future closer to reality. And in the middle of the event: the Mercedes brand.
It is not the automobile brand itself that is in the spotlight, but rather a very special atmosphere and attitude to life is conveyed to the participants through the event, including workshops and networking. The creation of experiences in offline marketing leads to a unique emotionality that the customer associates with the brand. With the help of live marketing and temporary offline appearances, valuable customer touchpoints are created directly at the point of sale, which can significantly influence the purchase decision.
temporary free offline appearance with frames

However, this combination does not have to be as complex as the Mercedes example - with frames you can use a point of experience with a temporary offline presence in addition to your digital online advertising:Framen locations offer additional physical space for product placement. In WeWork CoWorking Spaces you get one day of physical presentation for your campaign for free! Your potential customers can test your product, buy it, get in touch with you, experience a product demo and much more. You don't even need to be on site!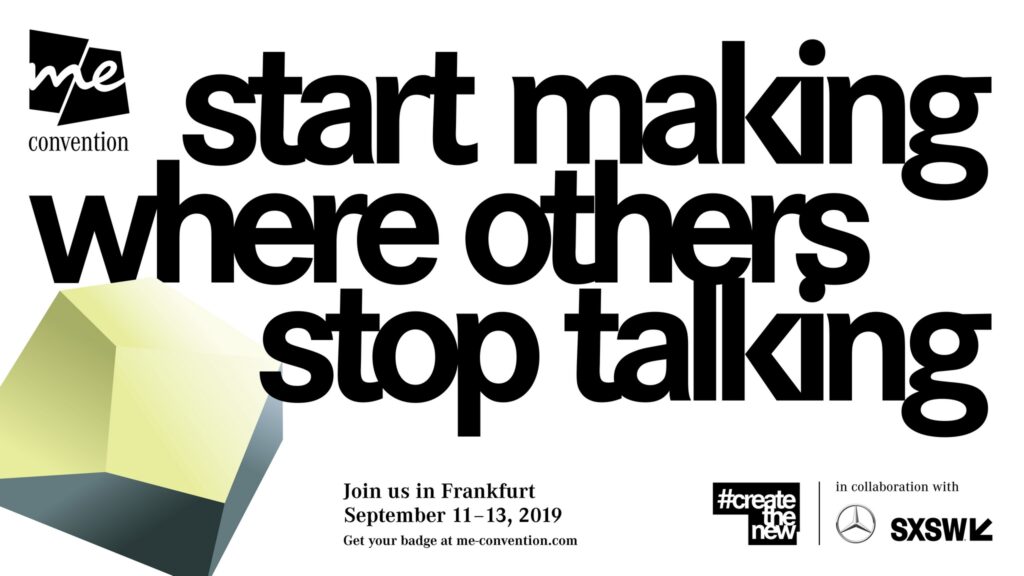 With Live Marketing: Brand experience on several levels

Even though the MeConvention event has nothing to do with the sale of cars in the first place, it demonstrates the brand's social and environmental commitment, while at the same time allowing Mercedes fans to experience the brand as such - directly at the point of experience. Framen helped Mercedes with the digital communication and enabled Mercedes to show its own and external content with the FRAMEN software during the event.With the help of videos on the convention screens, a futuristic vision of the Mercedes brand and the environment in general was brought closer to the customers. An exciting format full of brand experience.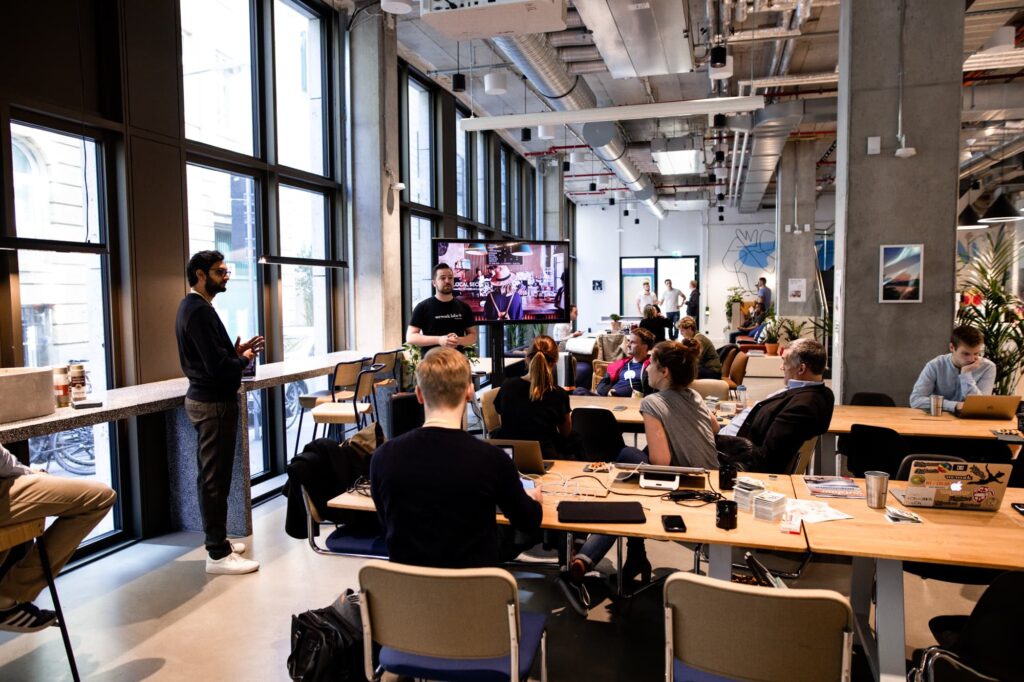 The future of shopping: Counter or museum?
Kate Machtinger of Harvard Business Review writes about how die the future of shopping will be much more like discovering a museum. While products are placed in the front of the store and the customer experience is supported by technology, products are stored, packaged and prepared for the shopper in the back. Payment is a one-second process with the card.
Brands such as Acne Studios or Celine use this concept by designing their stores as a mixture of comfortable living room and museum-like product placement. The tupperware pop-up store in New York has also successfully tried this concept. Framen as a digital experience channel supports these concepts with its software, which enables brands to show their own content on screens in the stores, bring products to life digitally and thus transform "normal" stores into a marketing experience for customers in a contextually relevant environment. 
Connecting purposes at the POS through live marketing
According toHORIZONT , more and more brands have also changed the shopping experience with their stores: From a reception in Mercedes stores by a personal advisor to the reduction of static office furniture, the new store concept is geared towards experience. In addition, the advice given is almost exclusively digital. "With the new brand image, we are creating an innovative world of experience for our customers," says Daimler Board of Management member Britta Seeger. The shift from point of sale to point of experience is also marked by the new store concept Mercedes-me in Hamburg, where the retail space is also used as a pop-up location, for culinary events or fashion shows.
Needs are met and the consumer can experience the brand with all his senses

With futuristic screens, a café and a downtown location, the consultation should become an experience. The typical shop with transparent, tough salespeople and pure shopping becomes more of a place to linger or even an oasis of well-being. In such an environment or context full of impartiality there is room for inspiration and positive memories. Needs are met and the consumer can experience the brand with all senses. According to Guardian, brands should focus as much on the context achieved as on the target group.
Reach your target groups in their natural environment
The majority of companies are still in the process of changing from point of sale to point of experience. Startups are increasingly helping with this transformation and have already accompanied some cases: Vichy has placed a digital screen next to the product placements in stores and the content shown helps in the decision-making process during the purchase. Samsung integrated a button which enables the contact to a "real" consultant on demand - in the store as well as outside. Because outside of your own company space there are many more potential customers to be found who want to be inspired. Reach your target groups in their natural environment, e.g. at work, during sports, shopping or on holiday.
Find the right context with FRAMEN
Reaching target groups in their natural environment - Framen helps companies to place their brand in an inspiring and sophisticated experience environment. More tangible: Framen supports companies in the transition from POS to Point of Experience (POX), among other things, and thus also in improving the customer experience and making shopping more exciting. With Framen digital signage software, stores can show their own content and stream their own photo and video playlists. In addition, the TVs can be opened for external content and customers are shown personally relevant, interesting content. Co-Working Spaces such as WeWorkare also part of the screen network. .