Customer Story: OMR
OMR promotes its Digital Masterclass 2020 via FRAMEN and already booked its second campaign

OMR @ WeWork – The perfect fit
OMR is the biggest platform containing educational and inspirational content for the digital and marketing scene in Europe. Its readers, listeners, and fans are entrepreneurs, marketing specialists, self-driven individuals looking for news, education, and inspiration in the advertising world. WeWork, a premium Co-Working Space, offers OMR the access to exactly this target group. As the community within the Co-Working Space is quite connected and based on informational exchange, members talk about events happening and the content displayed on the TVs in the common areas.
"With the FRAMEN screens at WeWork, we hope to reach our target group exactly where they are to encounter every day: at work."

(Daniel Knoeppel, Marketing OMR)

Promoting an Event
OMR promoted its Digital Masterclass 2020 via Framen. Due to the Corona crisis, OMR had to cancel the actual festival and event but decided to make it digital. Since this allowed access to many different people, OMR had to increase its advertising very quickly and short-term. Framen allowed OMR to inform many relevant people working from WeWork about this event. Without much work, a short video clip was developed and played at all German WeWork locations every few minutes for two weeks. Knowing that about 15.000 members work from WeWork, this is a significant reach. 
Promoting an event via Framen is beneficial since its members or guests in the semi-public space get confronted with the promotion several times a day so that the information gets processed in the brain. At WeWork, people even sit in front of their laptops enabling them to search the event and book a ticket immediately.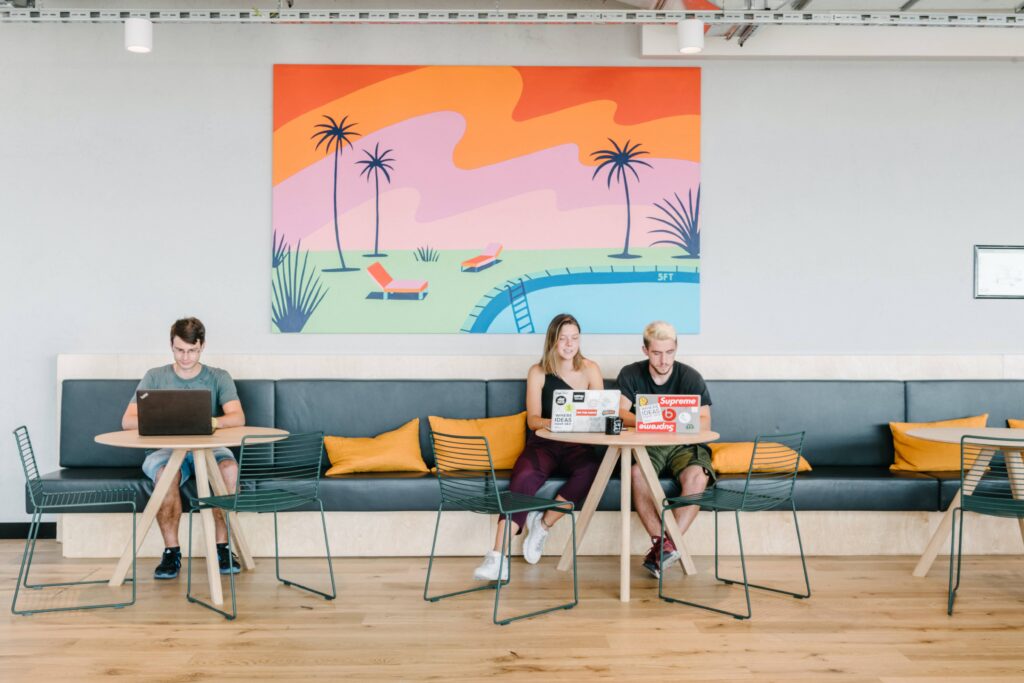 What is OMR Masterclass 2020?
The "Online Marketing Rockstars" Conference first took place in 2011 and has developed into a two-day festival since, including the conference, a fair as well as concerts. During all these years, the number of visitors increased from 200 to 52.000. 
This year, the conference was initially planned for May, but due to the corona virus it could not take place normally and be turned into a digital event instead. It consisted of four different talks about happenings and themes concerning marketing every 60 minutes between nine and five for two days. The more than 60 presenting companies included Bild live, Facebook, Spotify, Audi, Vodafone and many more. Also, Philipp Westermeyer had a keynote talking about the development of the internet. All tickets were free of charge to enable everyone who was interested in the topic to educate themselves and network in the difficult times with corona.
OMR already on its second campaign via Framen
Shortly after the Digital Masterclass OMR committed to a second campaign via Framen in the WeWork locations in order to promote its Academy and Reports. This enables the marketing company access to a target group full of entrepreneurs, consultants, and freelancers who are always looking for new ways to educate themselves. The OMR Reports consist of practical guidelines and analyses about trending and important online marketing topics. The newest OMR format, the Academy, is an educational platform with online courses about digital topics that give you all relevant information and tips to enhance your business within 10 weeks.
First random surveys in WeWork have already shown that the OMR campaigns were present in the eyes of the desired target groups. Performers and pioneers, influential early adopters with high purchasing power, who are looking for new brand and lifestyle inspiration. From decision makers and entrepreneurs to creative minds and well-known brands - OMR has caught their attention and with frames has achieved significantly more impressions and conversions. New customer groups were also reached and supported by the placement in WeWorks.