Customer Story: @Work
Owner-managed screen provider: Content, sales and advertising for coworking space from Rostock - it's that simple
Not only large companies and chains can become screen providers with FRAMEN, because the network is open for every digital surface. Especially in the local area, the bond to smaller businesses, independent, owner-managed stores or even office space, and boutique hotels is particularly strong. In this blog we introduce a Rostock owner-managed co-working space of a special kind. 
The two founders, Tino Schößner (Operations & Finance) and Lars Buchfink (Marketing & Customer Service), noticed the advantages of coworking spaces in large urban centers some time ago - and they asked themselves "where are these places in smaller cities? Thereupon Tino and Lars opened their own CoWorking Space, @work in Rostock. The location on more than 1,000 square meters of floor space appeals not only to freelancers, entrepreneurs and start-ups, but also to large and small companies who want to offer their employees more flexibility and room for creativity .
"As a coworking space we offer a very special working atmosphere with community for networking. Now we not only rent out physical space, but also put companies in the spotlight with our new digital spaces - our TVs", so Tino Schößner, Co-owner of @Work.

FRAMEN enables @Work to offer its guests and members an externally financed entertainment opportunity and at the same time to play and manage their own screen content in a very simple way. By equipping the TVs with FRAMEN, the coworking space can easily stream and even manage its own content such as current events, news, or hygiene measures with just a few clicks. 
The playout is so simple that any employee without prior knowledge can use the FRAMEN account of @Work. At the moment, 3 screens are connected to FRAMEN: 
directly in the entrance area of the Coworking Space to welcome each guest with the latest information, 

in the Ping Pong area to reach guests as well as members during their break on the way to the kitchen and networking, and 

in the Daylight-Arena to inspire larger groups during a meeting.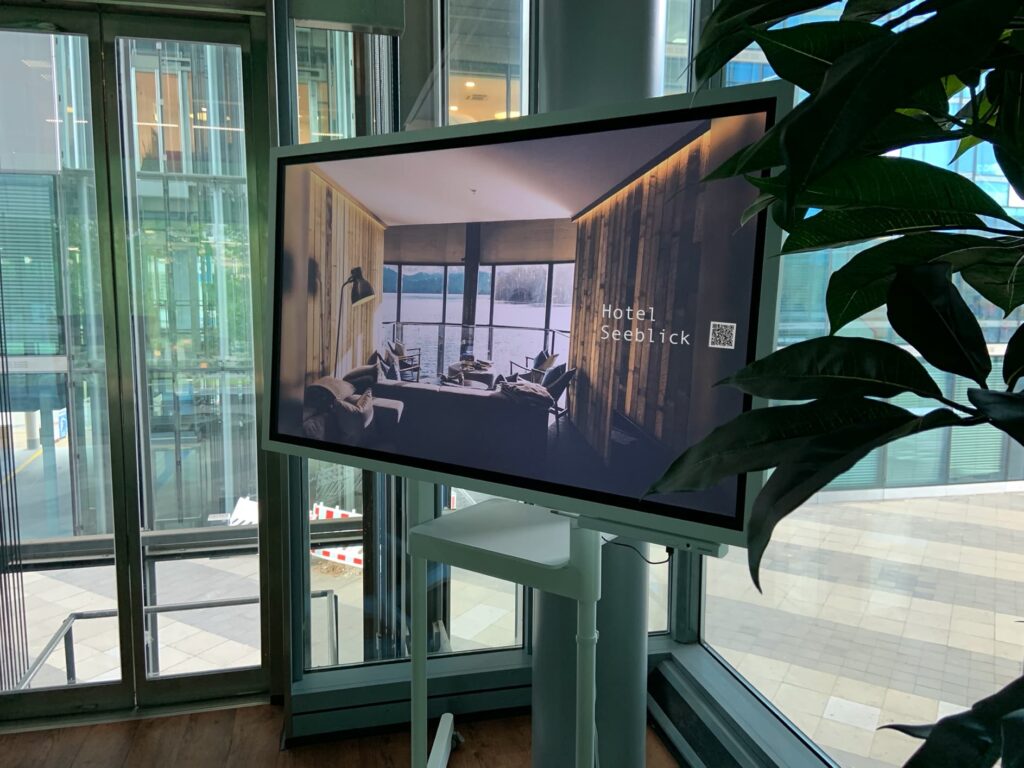 Integrate new screens later? Simply refinance

The software is so easy to use that any future screen can be added with a single click. Because screen providers earn money through external advertising, the purchase of a new TV can be virtually self-financing through advertising revenue. Best of all: more screens increases your sales. If a new TV is available in the location, it can be connected to the account within seconds and listed on framen.io as a bookable medium.
Reach the target group directly at the workplace

Consultants, startups, entrepreneurs, professionals and freelancers - they all sit in front of their laptops, in brainstorming sessions or during coffee breaks and are inspired by the BIldschirminhalten. Whether interesting B2B products such as Microsoft 365, sustainable lunch options such as Too Good To Go, further education platforms such as OMR, or recruiting providers such as Truffls - the target group comes into contact with new solutions and inspiration directly at the point of interest.  
Thus also the guests profit by contents individually co-ordinated for them - the end of annoying advertisement. In addition, relevant content always offers topics of conversation for the community, which, by the way, regularly exchanges information. Because important sidenote: not only advertising is shown, but also current news, local information, art, photography and co.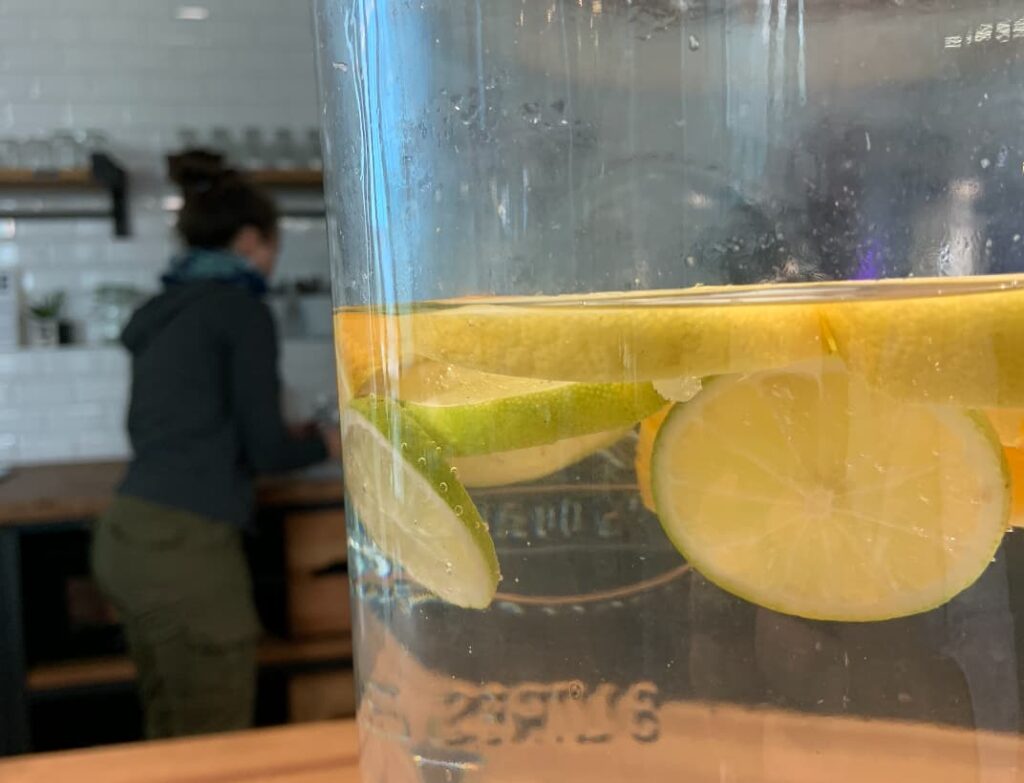 Creating a feel-good place with a special ambience

The CoWorking Space owners believe that the workplace should be more than just an office: "We believe that a workspace with a feel-good factor inspires and that's why we do everything we can to make members feel at home. In our extraordinary spaces, teams should think creatively, work efficiently and have fun at the same time. That's why we have created workspaces where teamwork and networking are especially encouraged".This is also one of the reasons for the central address in the middle of the city, Med-Platz, with an architecturally stylish building made of glass, concrete and steel. Especially the "floating" roof attracts attention.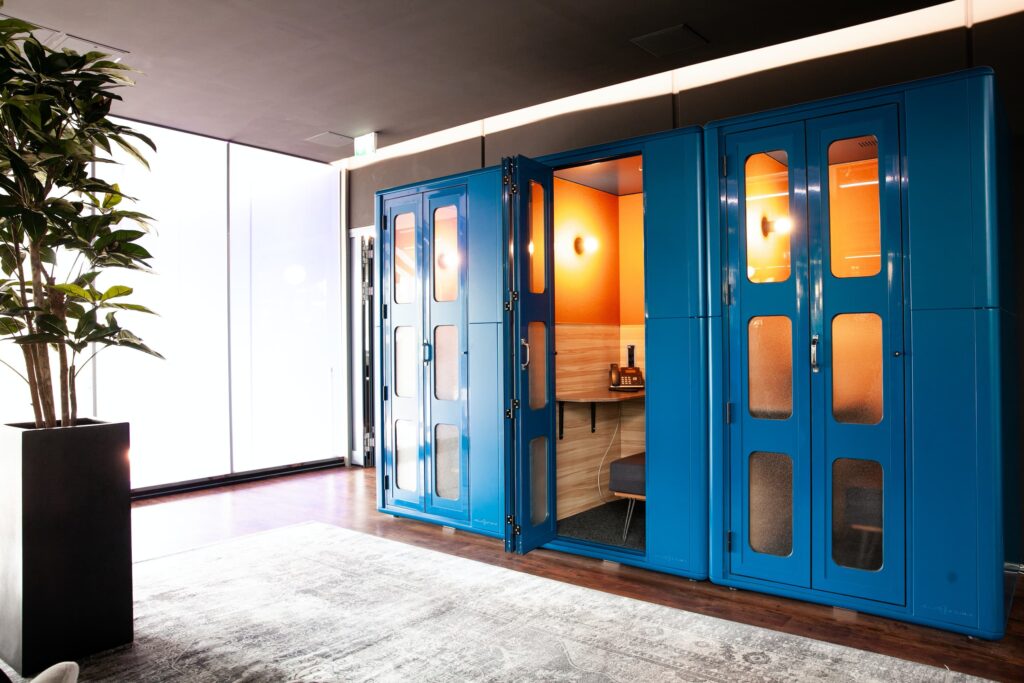 Flexibility is written in capital letters at @Work
: 
Starting with monthly cancelable contracts up to individually adapted memberships. These start at €45 per month and include the hot-desk principle: Instead of a fixed workstation, you can use the entire workspace. The possibility to book conference rooms alone is free of charge for 2 hours per month. An own desk including a lockable office cabinet can be booked for €290 per month. Your own private office including furniture starts at €780 / month and includes unlimited use of the conference rooms. In addition, @Work offers its members free fast internet, cleaning service, parcel and mail service, coffee and water, office supplies and printers. 
""With the millennium generation, working is a different matter, there is also a lot to do with sustainability and resource sharing," says Lars Buchfink. That's why, for example, there is also an integrated bicycle rental service for guests. But the whole concept is geared towards resource utilization - do we really all still need our own office these days?
You also want to ...
... advertise with @Work and reach your target group directly? 
... create an externally funded entertainment opportunity with your screens? 
... as an agency to offer your customers the best advertising opportunity?
Reach out to us!